Operation Faoiseamh – protecting survivors of domestic abuse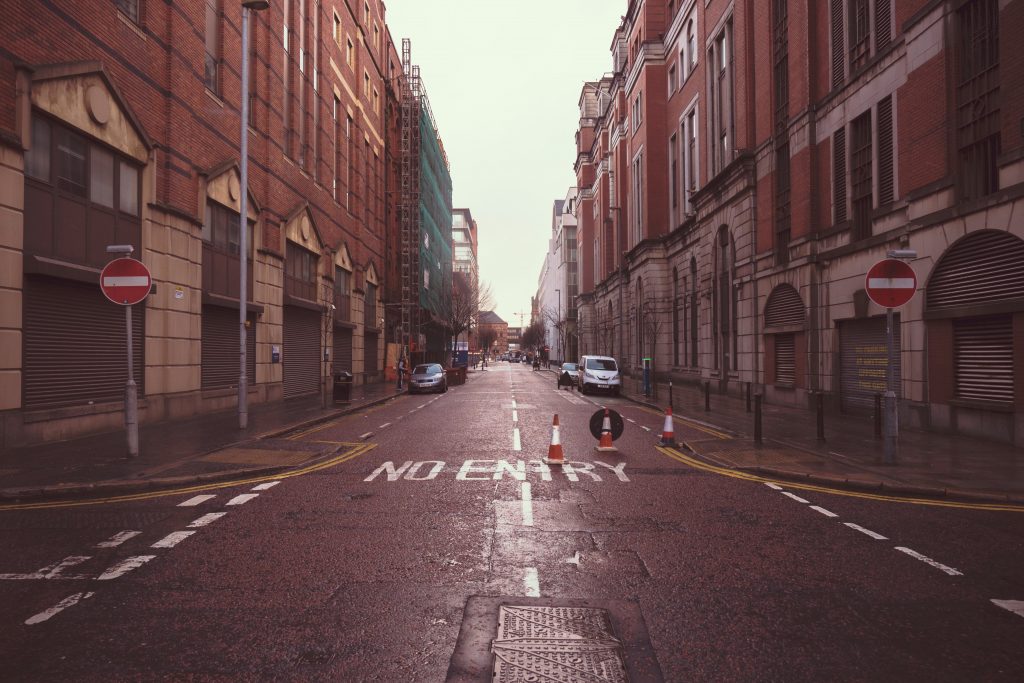 To alleviate the impacts of COVID-19 policies, many initiatives have been developed by civil society organisations – NGOs, local governments, or citizens. A team of national researchers from the RESISTIRÉ project has collected and highlighted a set of particularly relevant initiatives in 27 European countries and in Iceland, Serbia, the United Kingdom and Turkey. The initiatives currently cover eight specific domains: gender-based violence, the labour market, the economy, gender-pay and pension gaps, gender care gaps, decision-making and politics, environmental justice, human and fundamental rights.
Providing support and protection during lockdown
Ireland's National Police and Security service, named An Garda Síochána, launched Operation Faoiseamh on the 1st April 2020, which commenced as part of An Garda Síochána's community engagement response to COVID-19. The aim of the Operation is to prevent loss of life and to ensure that survivors of domestic abuse were supported and protected during this extraordinary time.
Prior to the commencement of Operation Faoiseamh I assured those experiencing domestic abuse that An Garda Síochána were available and willing to assist in this difficult time. I wish to take this opportunity to re-emphasise our commitment to protecting the vulnerable in our communities. Victims and those who are aware of abusive domestic circumstances should continue to report to An Garda Síochána. If you require urgent assistance or support, please call 999 or 112, we are 'STILL HERE' to listen to help and to protect.
Detective Chief Superintendent Declan Daly, Garda National Protective Services Bureau
Phase I
Phase I of Operation Faoiseamh commenced on the 1st April 2020 and involved the utilisation of Garda Victims Liaison Offices, Divisional Protective Service Units and other appropriate resources to reach out and make contact with survivors of Domestic Abuse with a view to ascertaining any existing issues of concern, to offer support and reassurance and to ensure that any issues identified were dealt with swiftly and decisively. 
A total of 8,229 contacts or attempts at contact to survivors of domestic abuse have been recorded as part of Operation Faoiseamh – Phase I for incidents which have been reported between 1st January 2020 and 25th May 2020. A number of survivors used the opportunity presented by the proactive contact to request further assistance from An Garda Síochána and local resources were dispatched accordingly. The feedback from survivors has been overwhelmingly positive.
Phase II
Phase II of Operation Faoiseamh commenced on the 13th May 2020 and concentrated on the execution of arrests and the commencement of prosecutions for offences relating to breaches of court orders obtained pursuant to relevant provisions of the Domestic Violence Act, 2018. Between the 13th May 2020 and the 27th May 2020, a total of 107 prosecutions connected to Operation Faoiseamh – Phase II have been reported to GNPSB as having being commenced.
Key Statistics
43,500 calls to respond to domestic abuse incidents in 2020, 17% increase on 2019*
Provisional figures to date 2021, indicate a further 10% increase in calls to respond to domestic abuse incidents over 2020
4,000 criminal charges were created in 2020 for breaches of Domestic Violence Act Orders, 24% increase on 2019*
7,600 criminal charges created in 2020 for crimes involving an element of domestic abuse, 24% increase on 2019*
*An Garda Síochána Annual Report 2020
Photo by Lucian Alexe on Unsplash