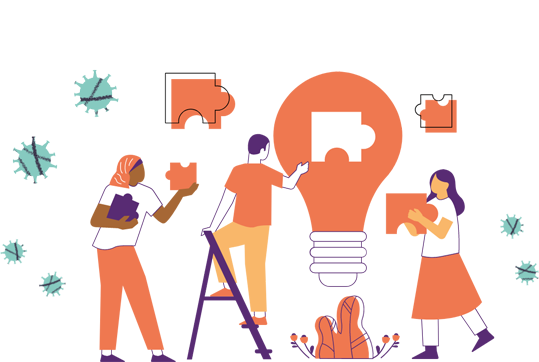 Part of the design of the RESISTIRÉ project is to take into account that doing research does not only involve finding solutions, but also identifying unanswered questions. Conscious that the project can never cover all the research needs linked to the impact of the COVID-19 pandemic and associated policies on inequalities, the project identifies research needs and develops a research agenda for those that cannot be covered within the project.
Research agendas will be developed at the end of each project's cycle, contributing to the project's objective of ensuring that the impact on inequalities is considered by policymakers when taking health policy decisions for outbreaks as well as making the effects of these decisions visible beyond the health dimension.
Research Agenda
– Cycle 1
December 2021
Research Agenda
– Cycle 2
July 2022
Research Agenda
– Cycle 3
December 2022
Subscribe to our newsletter to receive project news, development and results.