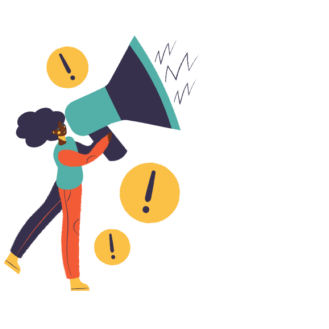 Thank you to all participating organisations! The calls are now closed.
RESISTIRÉ will be launching a second round of calls for projects mitigating the effects of Covid-19 on vulnerable groups this Autumn. Stay informed by subscribing to our newsletter or follow us on Twitter.
RESISTIRÉ is funding 3 pilot projects to reduce the gender+ inequalities due to the Covid pandemic in specific domains. 
EMPLOYERS WHO CARE
RESISTIRÉ will support projects contributing to the positive transformation of the homecare sector and the working conditions of domestic workers by mobilising "committed" employers as key actors of change and allies of domestic workers.
GREEN SPACES AS AN ECOSYSTEM OF CARE
RESISTIRÉ will support one to two pilot projects transforming green spaces into an 'Ecosystem of Care' through the development and implementation of programmes that make all users, and in particular vulnerable groups, feel welcome and able to access green spaces.
 CARING WORKSPACES
To alleviate inequalities caused by COVID 19, RESISTIRÉ will support pilot projects co-creating caring workspaces promoting inclusiveness, diversity, safety and care for employees at all levels, also responding to the new challenges posed by the pandemic and the increase in teleworking.
RESISTIRÉ is a two-year project funded by EU Horizon 2020, designed to better understand and mitigate gender and other inequalities caused by policy responses to the COVID-19 pandemic. After collecting and analysing policy responses and related data from a gender+ perspective, the project has worked to translate them into operational insights and co-created solutions, to mitigate the negative and unequal impacts of COVID-19.
These insights were produced through a co-creation phase consisting of an action-oriented analysis carried out by researchers and civil society stakeholders who worked together in "Opens Studios", a means to design policies and innovative solutions in a participatory way. During these thematic workshops, participants depicted possible improved scenarios to current social situations analysed in a first stage. These "Better stories", pathways for improved social situations, form a basis for developing concrete actions, namely through a set of pilot projects.

Our researchers and civil society stakeholders have valued a set of three pilot project concepts as potentially effective to reduce gender+ inequalities in specific domains. These projects are also thought to strengthen small-scale resilience in response to current and future pandemics.
We call on expert civil society organisations, such as non-governmental organisations, associations or municipalities, in European Member States + UK, Serbia, Iceland, and Turkey, to participate in reducing the impact of Covid on inequalities by suggesting a project that can really make a difference.
The selected pilot projects will be funded by RESISTIRÉ. Full guidelines and application forms are available under each Call for pilot project.
Subscribe to our newsletter to receive project news, development and results.