ATINA: Engaging with Gender-based violence Through Sports
Engaging with Gender-based violence Through Sports is a pilot project led by NGO Atina aiming to raise awareness and improve prevention of GBV among youth, sport coaches and managers through sport.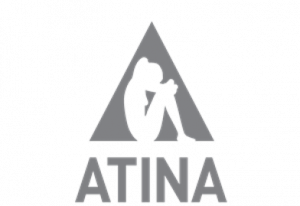 ATINA supports the transition process in Serbia towards a society that fully respects the rights of women and girls. ATINA stands for the establishment of equal status for all members of society in the public and private spheres, through identification of, and struggle against, gender-based discrimination and violence.
Activities in achieving those goals are carried out at four specific levels:
empowerment and support in inclusion of victims of GBV, sexual exploitation and victims of human trafficking;

expanding the capacities of local communities to respond effectively and timely to the issues they are facing;

strengthening the capacities of relevant institutions and organizations at the local and national level;

work in the field of combating prejudice, marginalization and discrimination through non formal education.
Project's activities
The project's activities will contribute to the achievement of four specific project goals:
To raise awareness and increase prevention among youth, coaches and sport's managers about the prevalence and consequences of different forms of GBV;

To mobilize sport actors as actors for change;

To develop a program of activities addressing GBV to be implemented through sport that could be scaled up and disseminated at larger;

To set up an inclusive sport event to disseminate the project and project goals among the general public.
Subscribe to our newsletter to receive project news, development and results.