ATINA: Engaging with Gender-based violence Through Sports
Engaging with Gender-based violence Through Sports is a pilot project led by NGO Atina aiming to raise awareness and improve prevention of GBV among youth, sport coaches and managers through sport.
Sport can be a key tool for promoting positive social and personal values, such as team spirit, discipline, perseverance and fair play. However, if poorly designed or managed, sports activities could reinforce (gender) stereotypes, heteronormativity and male dominance, as well as reinforce attitudes and behaviour of exclusion or violence. In fact, gender-based violence is still widespread in sports clubs, although it is still under-reported.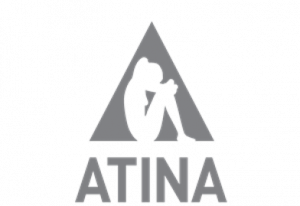 ATINA supports the transition process in Serbia towards a society that fully respects the rights of women and girls. ATINA stands for the establishment of equal status for all members of society in the public and private spheres, through identification of, and struggle against, gender-based discrimination and violence.
Activities in achieving those goals are carried out at four specific levels:
empowerment and support in inclusion of victims of GBV, sexual exploitation and victims of human trafficking;

expanding the capacities of local communities to respond effectively and timely to the issues they are facing;

strengthening the capacities of relevant institutions and organizations at the local and national level;

work in the field of combating prejudice, marginalization and discrimination through non formal education.
Project's activities
The project's activities will contribute to the achievement of four specific project goals:
To raise awareness and increase prevention among youth, coaches and sport's managers about the prevalence and consequences of different forms of GBV;

To mobilize sport actors as actors for change;

To develop a program of activities addressing GBV to be implemented through sport that could be scaled up and disseminated at larger;

To set up an inclusive sport event to disseminate the project and project goals among the general public.
acHIEVEMENTS
After mapping and contacting clubs of different sports in the city of Vranje (southern Serbia), the NGO ATINA involved them in a series of activities to co-create, develop and test a programme of non-formal education (NFE) exercises, suitable for coaches to carry out alongside regular training sessions. The NFE programme was developed with the aim of raising the young athletes' awareness of tolerance, diversity, inclusion and combating gender-based violence (introducing and discussing the basic concepts). NFE exercises were tested and adapted during further individual coaching sessions and included in a final sports event, organised by the NGO ATINA on 24 April 2023. The final event, which was also shown in the national media, was very well attended by around 150 young athletes and 30 coaches and managers. Throughout the day, participants filled the stadium, experiencing the various exercises and reflecting on their significance.
The organisation is now developing a final report that includes the methodology used during the project, in its different phases, and the NFE programme contents. What the NGO ATINA developed for this project has high potential to be replicated among other parties interested in promoting inclusive and gender-sensitive sports environments.
Take a peep at Zorana Parezanovic,'s presentation of the project's achievements during RESISTIRE's final conference!