Parc de l'Espanya Industrial: aquí (Spain)
aquí is a social innovation collective based in Barcelona. The organisation collaborates with citizens and local organizations to create a more equitable, sustainable and healthy city. aquí facilitates participatory processes and contributes to weaving networks of solidarity.
This pilot project aims to transform a green space into an "ecosystem of care", through cultural programming and creating a sense of belonging.
Identified green space
This project focuses on the Parc de l'Espanya Industrial, a very popular green space in Barcelona – located in the neighborhood of Sants.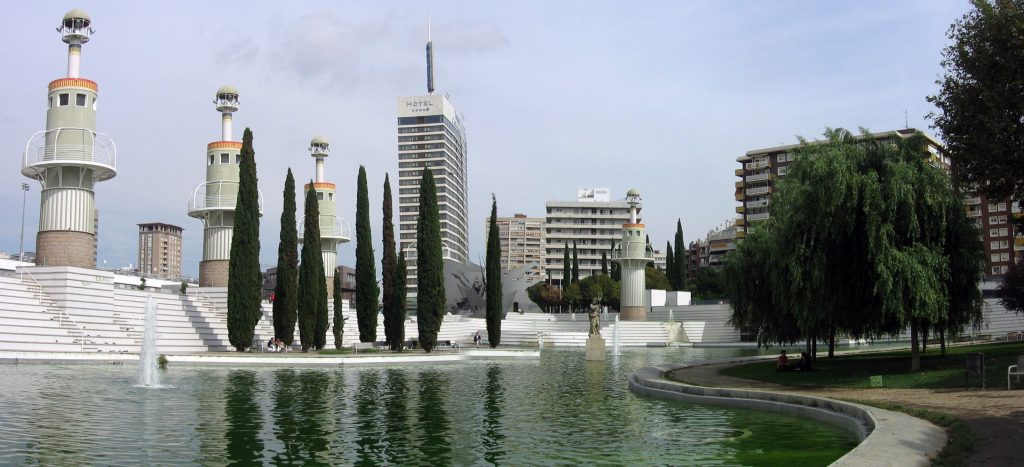 Thanks to a participatory budgeting process, Parc de l'Espanya Industrial will be renovated later this year. While this regeneration focuses on the "hardware" of the park, aquí will develop its "software": the social fabric and relationships of care essential for a resilient community. It aims to integrate diverse groups of users in common actions that take care of the park and each other.
Photography: Canaan via Wikimedia Commons
The project combines action research with community engagement, and proposes to design and implement a program of activities articulated around four tracks:

Cultural & artistic activities

Sports & recreational activities

Urban ecology & environmental education

Cooperation, solidarity & social cohesion
Subscribe to our newsletter to receive project news, development and results.