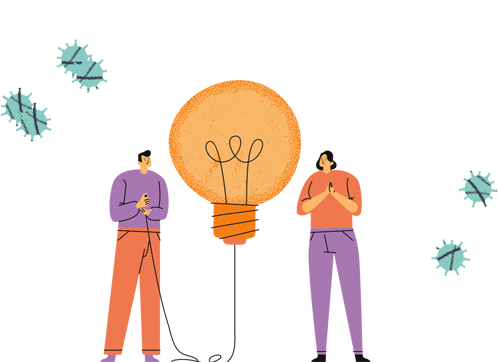 How do you think Better is Possible?
What have been some inspiring practices, initiatives, and policies in Europe during the pandemic?
What can we learn from them to imagine even better stories of responding to this crisis that we all share, but are not equally affected by?
When it has come to alleviating impact of COVID-19 policies on inequalities, NGOs, local governments, or citizens have developed many initiatives, many "Better Stories". The RESISTIRÉ team collects and highlights particularly relevant initiatives in the EU27 + Serbia, Turkey, the UK, and Iceland, covering eight specific domains: gender-based violence, the labour market, the economy, gender-pay and pension gaps, gender care gaps, decision-making and politics, environmental justice, human and fundamental rights.
Now the project would like to hear from you! What are your Better Stories of supporting vulnerable groups during the COVID-19 crisis? Have you witnessed or taken part in inspiring initiatives?
Share your Better Stories from one of the 31 countries covered by the project in the form below. We then use these stories as a means of inspiration for policy makers and for designing pilot projects. We also feature a selection of stories on our project website and social media channels.
Better is Possible: share your Better Story