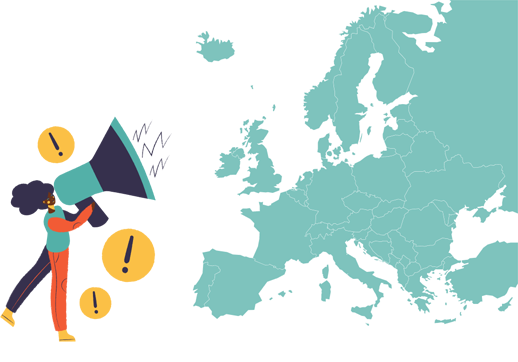 What policy responses have European states developed to respond to the Covid-19 pandemic? What behavioural, social or economic impact do they have on inequalities based on gender? Are there any civil society initiatives developed by NGOs, local governments, or citizens to alleviate Covid-19's impacts?
You can click on each of the 31 countries the RESISTIRE project has covered to discover the data collected for each country. The countries will become clickable once the data is ready to be shared!
Subscribe to our newsletter to receive project news, development and results.