Impacts of COVID-19 policies in Serbia
What policy responses has Serbia developed to respond to the COVID-19 pandemic? Have civil society organisations developed any initiative in particular to mitigate the effects of these policies? Researching on the behavioural, social and economic impact Covid policies have had on inequalities, our national expert has mapped the various policies developed in Serbia, as well as civil society responses.
Learn more about the policy responses developed by Serbia to respond to the COVID-19 pandemic. These policy responses have been researched and selected by our team of national experts in each country. 
Discover the initiatives developed in Serbia by stakeholders such as NGOs, local governments, or citizens to alleviate COVID-19's impacts. These initiatives have been collected and highlighted as particularly relevant by our team of national researchers in each country. 
Focus on societal responses
In this section you will find more in-depth information on the most inspiring civil society initiatives, selected in each country by our national researchers.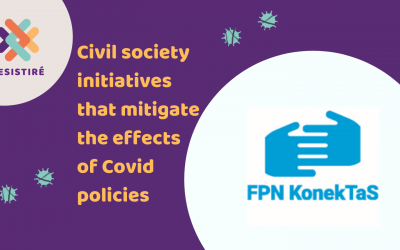 In Serbia, KonekTaS platform produced guidelines to draw attention to the vulnerable situation of women and children victims of gender-based and domestic violence during the COVID-19 pandemic.
read more
Subscribe to our newsletter to receive project news, development and results.