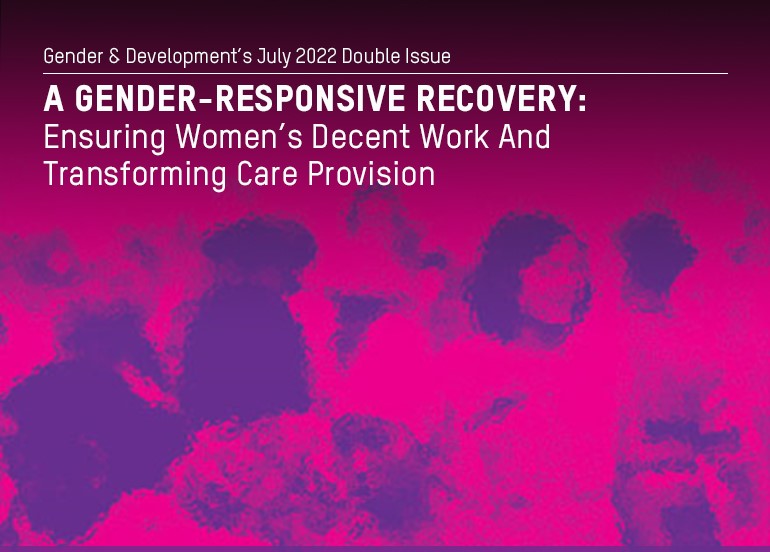 This paper, published in Gender & Development Volume 30, 2022 – Issue 1-2: A Gender-Responsive Recovery, explores learnings from the RESISTIRÉ project and shares inspiring Better Stories related to care that have emerged during the COVID-19 pandemic.
The pandemic has radically shifted how society is organised, with increased work from home, home-schooling, and intensification of online presence, all with specific (un)intended implications on paid and unpaid care work. These implications, like those of other crises, are gendered and manifest along sex, age, disability, ethnicity/race, migration status, religion, social class, and the intersections between these inequalities.
While many studies have identified these unequal and negative impacts, and point to significant care-related inequalities, the specific contribution of this paper is a different one, namely to point towards inspiring practices as better stories of and in the care domain during the pandemic. The aim is to make these better stories visible and to think about these as ways forward to mitigate the unequal impacts of COVID-19 and its policy responses. Theoretically, the approach is based on 'better stories', as developed by Dina Georgis.
The paper, authored by RESISTIRÉ partners Roberto Cibin, Colette Schrodi and Sofia Strid, uses both quantitative and qualitative data gathered from the project research activities in the EU27, Iceland, Serbia, Turkey and the UK.