How did policies and civil society organisations respond to the increase in gender-based violence during the pandemic?
Emerging global and national data show increase in gender-based violence and increase in the reported number of cases of gender-based violence against women and LGBTQI persons during the COVID-19 pandemic. Most countries failed to address issues of gender-based violence in their COVID-19 policy response. Our findings confirm the vital role of civil society organisations in filling the gaps related to the gendered effects of COVID-19 pandemic.
In a webinar held on 1 March, the recommendations included in our factsheet on improving national responses to gender-based violence were presented to NGOs and associations representatives, researchers and academics, policy officers at European and national level. The floor was then given to three civil society organisations: Commission for the investigation of mistreatment of women in Spain (Comisión para la Investigación de Malos Tratos a Mujeres); National Organisation for Women's Shelters in Sweden (ROKS) and Women's Coalition in Turkey (Kadın Koalisyonu), who described their experience of the pandemic.
The webinar focused on national responses to gender-based violence, in anticipation of International Women's Day on 8 March when the Commission launched a new Directive to respond to and end Gender Based Violence. Project partner Marcela Linková presents some of the elements discussed during this first event.
An overview of the situation in three European countries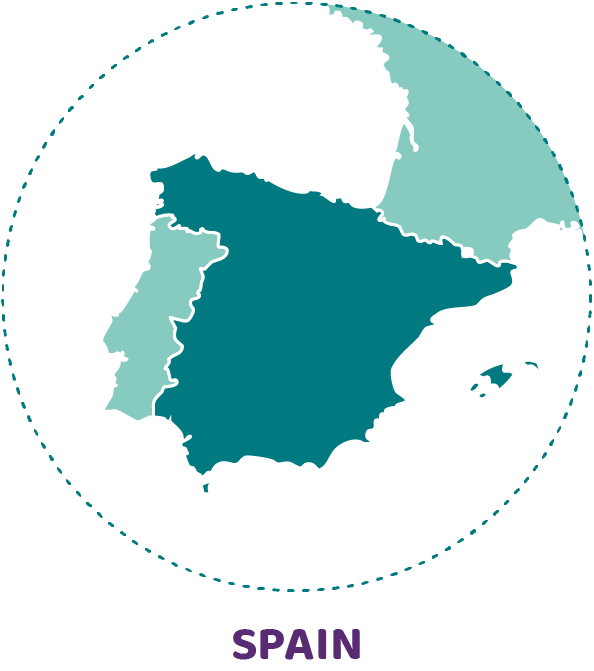 The webinar opened with an address from Izaskun Landaida, Head of
Emakunde – Emakumearen Euskal Erakundea
(The Basque Institute for Women – Basque Country, Spain) who stressed that the COVID-19 crisis has altered the political and social agendas to combat gender-based violence.
Representing the Spanish Commission, Eva Carmona mentioned that the number of calls from the entire state increased during the pandemic and that social, psychological, and legal support started to be delivered through electronic means, although face-to-face services continued to be provided.
A large number of the calls came from family, neighbours and other close persons.
The situation of women in prostitution particularly worsened
and they became harder to reach. They were exposed to the combined risks of violence and COVID-19 infection, so vaccination was organised at the centre in Madrid and referrals in other territories. The organisation also launched a crowdfunding campaign to assist these activities and to promote abolition of prostitution.
Education is key and because compulsory education in values of equality and against gender-based violence is still not implemented, this has aggravated the situation during the pandemic. For this reason, several awareness-raising campaigns were launched during the pandemic, and talks with teenagers in high-schools were organised.
Eva Carmona

A second lesson learnt is how essential it is to improve victim's risk assessment in terms by speed and accuracy and must be performed by specialised forensics teams and periodically, as it is a variable factor that depends on the situation of the family and the judicial process. In this context, the Commission is currently working with other EU countries to improve the use of technology and its accuracy.
Thirdly, the use of social media can be a risk for vulnerable women as well as an opportunity to communicate on resources. In this area activities have been expanded to reach more people. The experience shows that conversations on social media are a tool to reach youth.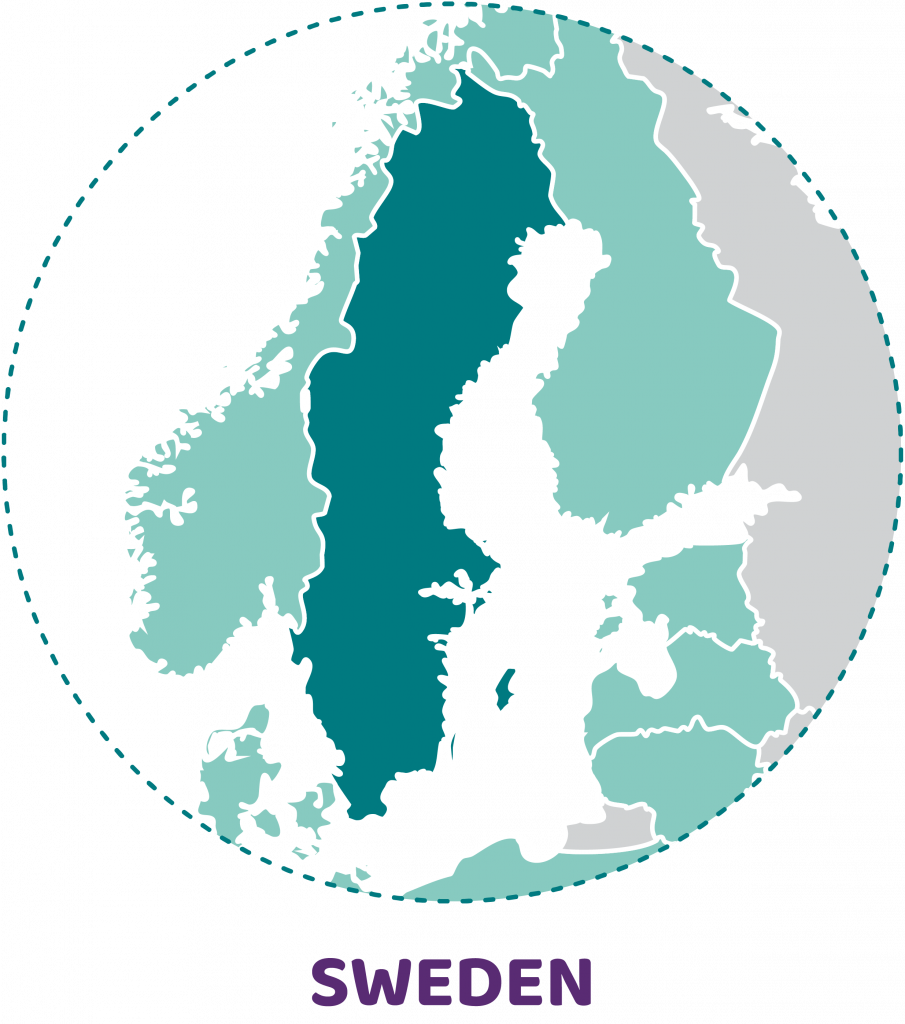 There is a lack of information about what happened in the first part of the pandemic, there was a certain silence because people stayed at home and shelter helplines were not used as much. For this purpose, ROKS implemented national chats to communicate with women's shelters all across Sweden.
Adine Samadi
Two secret apps were launched by ROKS during the pandemic. The first one appears to be a meditation and stress release app, with a secret sign integrated for women in danger to use. The dissemination of such app is very sensitive as they must remain secret to prevent perpetrators from learning about them – the police can recommend it but it is not easy. The second app helped to collect evidence of abuse. This was important because the police and institutional support was slow and it was necessary to build one's case to be presented two months later, for example.
ROKS also carried out a comprehensive survey in cooperation with Orebro University, on women's safety involving 15,000 women focusing on their experiences of abuse during the pandemic.
Adine Samadi also mentioned the rise of a huge backlash and the most serious manifestation of this is the insistence on using a gender-neutral language. Thus, discussions of gender-based violence in Sweden today use gender-neutral language and mention for example violence against young people instead of violence against girls. Also, a shift has occurred during the pandemic from support to women and girls to supporting abusive men, without a lot of evidence.
Another negative development is the rise of private companies that target shelter provision as a marketable product but these private shelters do not have the expertise or experience as the ones run by feminist organisations.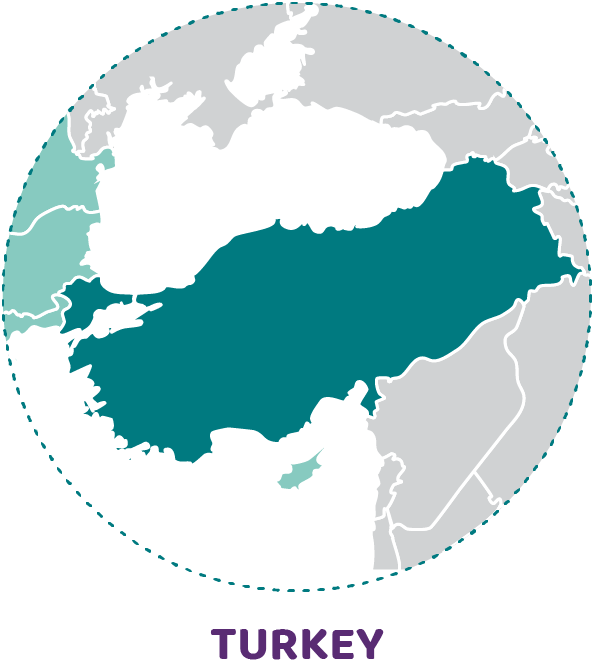 An important context for the Women's Coalition activities is that Turkey withdrew from the Istanbul Convention during the pandemic, and legislation was passed which resulted in victims being locked down with their perpetrators.
The main activity undertaken by the Coalition during the pandemic was the creation of a Purple Map with partner organisations to monitor municipalities and local governments in terms of the services they provided to victims. The Purple Map helped to identify municipalities that were providing good range of services and those that lagged behind. The second phase of the pandemic monitoring is now underway. Information is being collected on issues of participation, access to information and gender-based violence in terms of the Istanbul Convention, bureaucratic structures in place to provide support services, and data collection and reporting.
Those who are subject to violence must be part of the solution, they must be part of the policymaking process. The experience shows that the LGBTI+ community and elderly women were particularly vulnerable during the pandemic.
Aslıhan Tekin

Impact of the webinar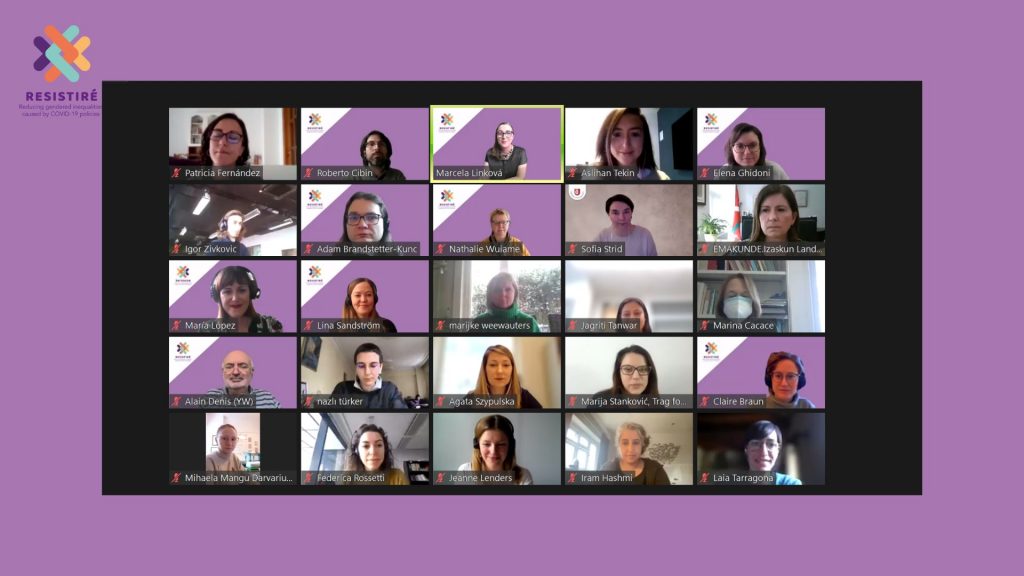 In the discussion and polls, participants agreed that the findings and recommendations delivered by RESISTIRÉ largely reflect experience in their respective countries. There was also a broad agreement on the importance of having the recommendations available in national languages to engage with policy makers and other stakeholders.
The webinar also served to collected additional better stories. For example, Belgium installed a COVID-19 GBV plan with all governments at the beginning of the pandemic, and the institute for equality was the promotor of this action plan. Another inspiring example came from Poland where a personal emergency plan was developed by the Human Rights Commissioner in cooperation with NGOs.
All in all, the webinar confirmed an interest in exchanging on civil society experience and lessons learnt and proved to be a promising tool for disseminating and discussing RESISTIRÉ findings and recommendations with civil society organisations.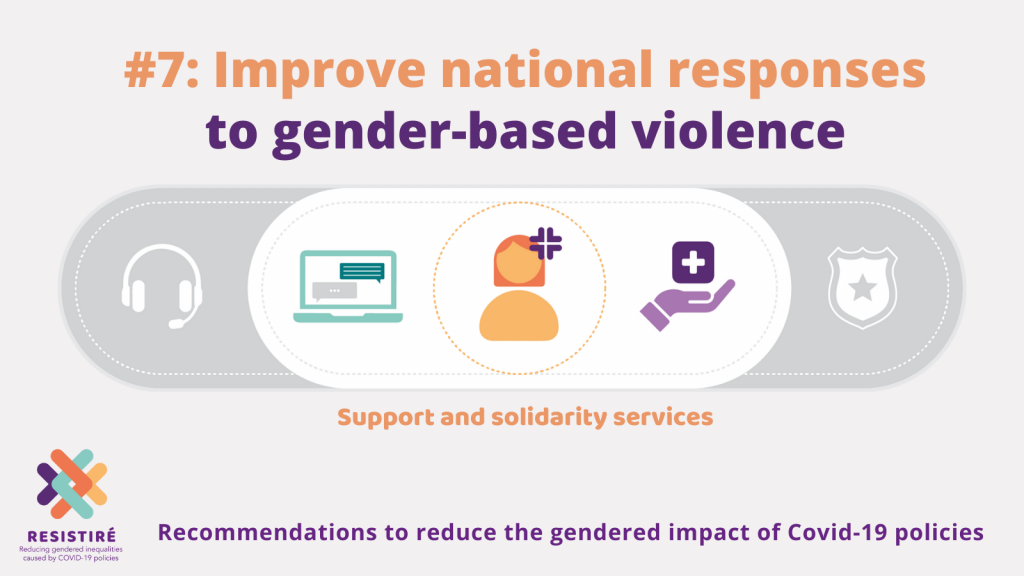 Marcela Linková, head of the Centre for Gender and Science at the Institute of Sociology of the Czech Academy of Sciences