RESISTIRÉ project partners the AIB Research Centre for Inclusive and Equitable Cultures (RINCE) at Technological University Dublin and Oxford Brookes University are delighted to invite you to an event jointly organised with AIB (Allied Irish Bank):
The future of work and hybrid workplaces
in the post pandemic world
22 February 2023
9.30am-1.30pm GMT
St Laurence Church, TU Dublin Grangegorman Campus, Dublin 7
& online
A forum for companies in Europe to reflect on the Equality, Diversity and Inclusion impacts of the new hybrid-working model and promote a culture of inclusion in the workplace.
Hybrid work has been hailed as the future of work in the post-pandemic era. Many have seen this model as a path to greater flexibility, autonomy, and work-life balance as well as saving time and costs and helping the environment. However, hybrid work also poses important challenges linked to Equality, Diversity and Inclusion (EDI). One concern is that hybrid work may have a negative impact on the career advancement of employees who work remotely on a regular basis, as they may lose visibility and have decreased access to information and opportunities due to lack of interaction with colleagues and managers. A second concern is disengagement from the culture of the organisation. If employees rarely come to the office or spend time together, how can a company's distinctive "community feel" be maintained while avoiding the risk of creating "split cultures" – in particular, between those regularly in the office and those mostly working from home, or between workers who were already there before the pandemic and newcomers?
Given the wide diversity of the workforce, in evaluating the impacts of new forms of work (both positive and negative), these issues must be explored and effectively addressed. This event will provide a forum for companies in Europe to reflect on the EDI impacts of the new hybrid working model emerging from the Covid-19 crisis. The aim is to help promote a culture of inclusion in the workplace by:
Presenting current knowledge on the topic of hybrid work, EDI in the workplace, as well as the future of "caring" workspaces which provide inclusive environments for all employees
Raising awareness about the opportunities and challenges of hybrid models of work in relation to EDI and employee engagement
Sharing examples of good practice and engaging in a dialogue to discuss their replicability in a variety of organisational contexts
Keynote speaker

Dr Sally Wright is a Senior Research Fellow at the Warwick Institute for Employment Research (University of Warwick, UK). Her research interests focus on job quality, working conditions, new forms of work, workplace innovation, the impact of technology on work, labour market programmes, intersectionality and work, work-life balance, workplace restructuring and wellbeing at work. She has published over 50 reports, book chapters, journal articles and working papers in her field.
Invited presentations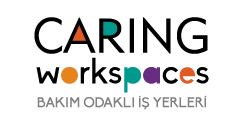 Caring Workspaces (Istanbul, Turkey) is a project aiming to make workspaces more inclusive, diverse, caring and safe by prioritizing gender+ perspective. The COVID-19 pandemic created inevitable and deep transformations in work life practices. The project, led by Postane and Hafiza Markezi, aims to lead the way that the transformations in caring responsibilities are addressed from a perspective of equity, inclusivity and employee wellbeing. Find out more.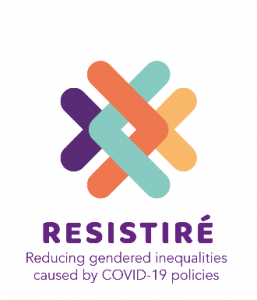 RESISTIRÉ is a research and innovation project funded by the European Commission aiming to find sustainable solutions to the social, economic, political, and environmental impacts of Covid-19 policy responses on gender equality, and to strengthen societal resilience to outbreaks. Find out more.
Event agenda
9.30-9.45 – Welcome and introduction
9.45.-10.15 – The RESISTIRÉ Project: overview and key findings
10.15-10.50 – Keynote presentation, followed by a Q&A session
10.50-11.10 – Coffee Break
11.10-11.30 – Building caring workspaces: The Caring Workspaces pilot project
11.30-12.10 – Roundtable: Sharing "better stories"
12.10-12.40 – Plenary
12.40-13.00 – Wrap-up and conclusions
13.00 – Lunch