RESILIENT EDUCATION:
INCLUSIVE AND CARING SCHOOL ENVIRONMENT
The lockdowns in response to the COVID-19 pandemic have interrupted conventional schooling worldwide, widening pre-existing gaps within classrooms by hitting vulnerable and disadvantaged students the hardest. Forced to take classes at home, pupils found their educational experience to be strongly conditioned by their housing and family situation. Not only did it limit their access to the necessary infrastructure and educational resources, but it also deprived many of them of indispensable learning support, nurturing environment, and positive peer interactions. The impact of the COVID-19 pandemic on students' learning experience and psychological well-being highlighted the need for building more resilient education systems. This requires concerted efforts of policy makers, civil society organisations, educators, parents and student bodies. Developing strategies for building resilience at school should include identifying and addressing the needs of vulnerable students, creating safe space for participation for all, and ensuring that mental health and psychological support interventions are easily available both to students and teachers.
During this webinar we discuss how to build a more inclusive and caring school environment, look into the prerequisites of educational resilience to crisis and discover some promising practices to promote equity in education.
Panellists
Lenka

Felcmanová

Lenka is Head of Czech Expert Society for Inclusive Education and assistant professor at Department of Special Education, Charles University (Prague, Czech Republic). She is focused on support of education of student with learning disabilities, inclusive education, behaviour management, promotion of wellbeing and trauma informed approach at schools. She formerly worked at the Department of Special Education of Czech Ministry of Education. She is active in professional development of professionals in education and cooperated on development of curriculum for elementary education in the Czech Republic. In CESIE she is focused on localisation of evidence based and evidence informed approaches in support of children with complex needs related to adverse childhood experiences. She is head of Expert group of national initiative Partnership for Education 2030+ focused on promotion of wellbeing at schools.
Işık Tüzün

Işık is the Director of the Education Reform Initiative (ERG), an independent and not-for-profit think-and-do-tank that contributes to systemic transformation in education for development of the child and society through sound evidence, constructive dialogue and innovative/critical thinking. Işık holds a Master's degree in Development Studies from the International Institute of Social Studies of Erasmus University Rotterdam (ISS), located in The Hague. During her graduate studies at ISS, she majored in Politics of Alternative Development and minored in Poverty Studies. Before joining the ERG in Istanbul in 2007, she worked as a researcher at the History Foundation. Between January 2017 and August 2019, she collaborated with various national and international organisations as an independent consultant. Besides authoring research and/or policy reports on gender equality in education and refugee children's right to education, she worked in several NGO projects, including Ashoka Foundation's Changemaker Classrooms Project, CEID's Monitoring Gender Equality Project and BBOM Association's Participatory and Peaceful Classrooms Project.
Matthias

Weißschuh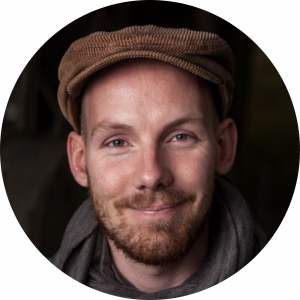 Matthias is an actor, singer and a teacher for music and theatre at the Otto-Nagel-Gymnasium in Berlin, Germany. Trained at the Konservatorium Wien and the Royal Conservatoire in Scotland his theatre credits include working at the Edinburgh Fringe Festival; Sloan's Bar Glasgow; Schubert Theatre Vienna; GOP Varieté Hannover; Volksbühne Michendorf and the Theater Regensburg. He wrote the book "Das Drama-Musical: die Notwendigkeit des tragik-komischen im Musikalischen Unterhaltungstheater" and gives workshops for the teacher training program in Voice Strategies and Vocal Health. His involvement in the AMeLiE-Project, an European-wide initiative against online hate speech, was awarded with an All Digital Award 2022. At the ONG he is also leading the Choir, the Music Ensemble and believes that building communities in school and teaching through democratic participation is key for modern education.
Webinar agenda
11:30 – Welcome and introduction of the webinar topic
11:45 – Panel presentations
12:25 – Introduction of the RESISTIRÉ recommendations
12:40 – General discussion and Q&A