Better Stories in the Netherlands
When it has come to alleviating the impact of COVID-19 policies on inequalities, civil society organisations – NGOs, local governments, or citizens – have developed many initiatives, many "Better Stories". RESISTIRÉ's team of national researchers has collected and highlighted a set of particularly relevant initiatives in 31 European countries. Find out what has been developed in the Netherlands!
In this section you will find more in-depth information on the most inspiring civil society initiatives, selected in each country by our national researchers.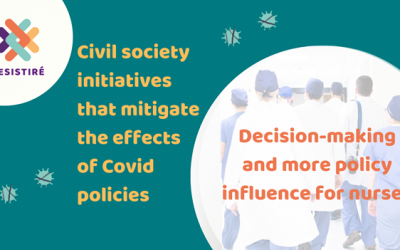 If the health crisis revealed that nurses are among the most important employees in a hospital, they had until then little influence or say about hospital policies. This changed at the start of the pandemic.
Other better stories of Policy responses
Learn more about the policy responses developed by the Netherlands to respond to the COVID-19 pandemic. These policy responses have been researched and selected by our team of national experts in each country.
other better stories of societal responses
Read more about the initiatives developed in Europe by stakeholders such as NGOs, local governments, or citizens to alleviate COVID-19's impacts. These initiatives have been collected and highlighted as particularly relevant by our team of national researchers in each country.
Subscribe to our newsletter to receive project news, development and results.